Careers at
FlexBio technology

FlexBio Technologie GmbH is one of the leading and innovative companies in the field of wastewater and biogas technology. With our globally unique systems , we clean the wastewater of many companies and use the organic material directly as an energy source for the production of methane-rich gas. In doing so, we are setting new standards for the wastewater recycling of the future and creating a system that enables sustainable use of the most valuable resource, water, on our planet.
Start your career at FlexBio Technologie GmbH now!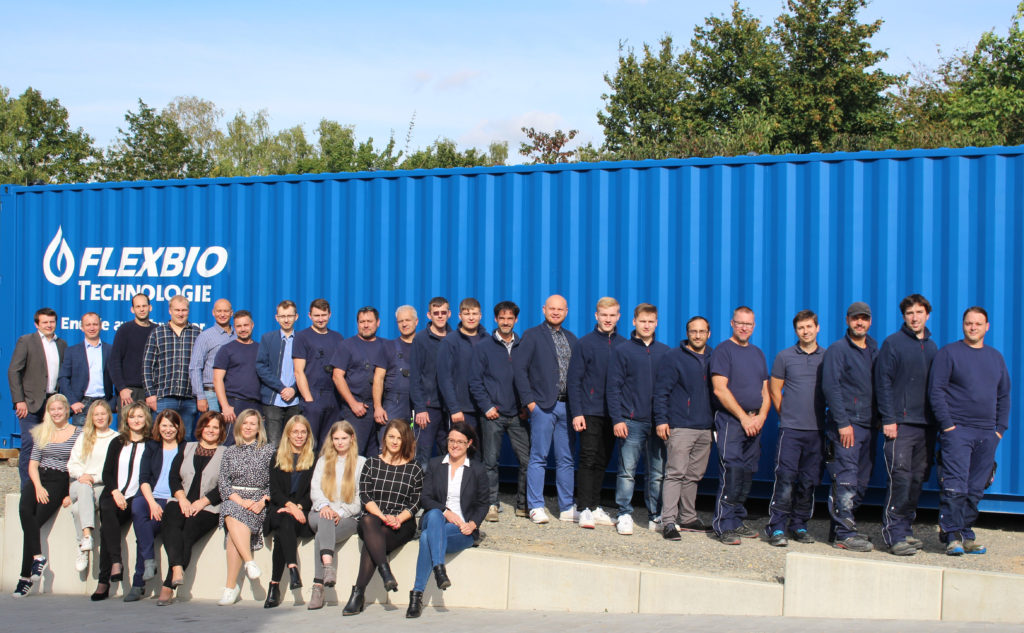 Schoolchildren & trainees
Would you like to learn more about FlexBio?