Wastewater treatment in potato processing plants – the issue

In potato processing, wastewater is generated in the various process steps, as the soil washed off the raw potatoes leaves behind soil and sand in addition to an organic load, making subsequent wastewater treatment more difficult. During the peeling and cutting process, peeling residues and potato parts also end up in the waste water. If hot water is used in manufacturing processes, swollen starch is also added. When the potatoes are processed (cooking, blanching, etc.), undissolved and dissolved substances (inorganic and organic) also end up in the wastewater. The annual potato harvest begins in June with the first new potatoes and ends in October. Depending on the season, this also leads to fluctuations Wastewater accumulation, which makes wastewater treatment difficult. Strong concentration and quantity fluctuations usually require mixing and equalizing tanks so that the sewage treatment plants are efficient again at the start of production after production breaks. The storage of wastewater can lead to putrefaction and unpleasant odors, which in turn impair the wastewater treatment through the formation of bulky sludge (over-acidic wastewater) and lead to significant performance deficits. These acid capacity deficits are problematic because they can lead to significant concrete corrosion in the activation and secondary clarification tanks.
An extension entails technical and financial costs
Old systems that were originally designed for a limited COD load quickly reach their capacity limits as they grow. This often requires a new building, for which a lot of space is required. An extension with a complete mechanical and biological treatment of the operational wastewater entails a high technical and financial effort. Such as costs for chemical additives and energy. To make matters worse, the price pressure in the potato processing industry is high and the margins are low. In addition, there is increasing pressure from consumers to produce sustainably.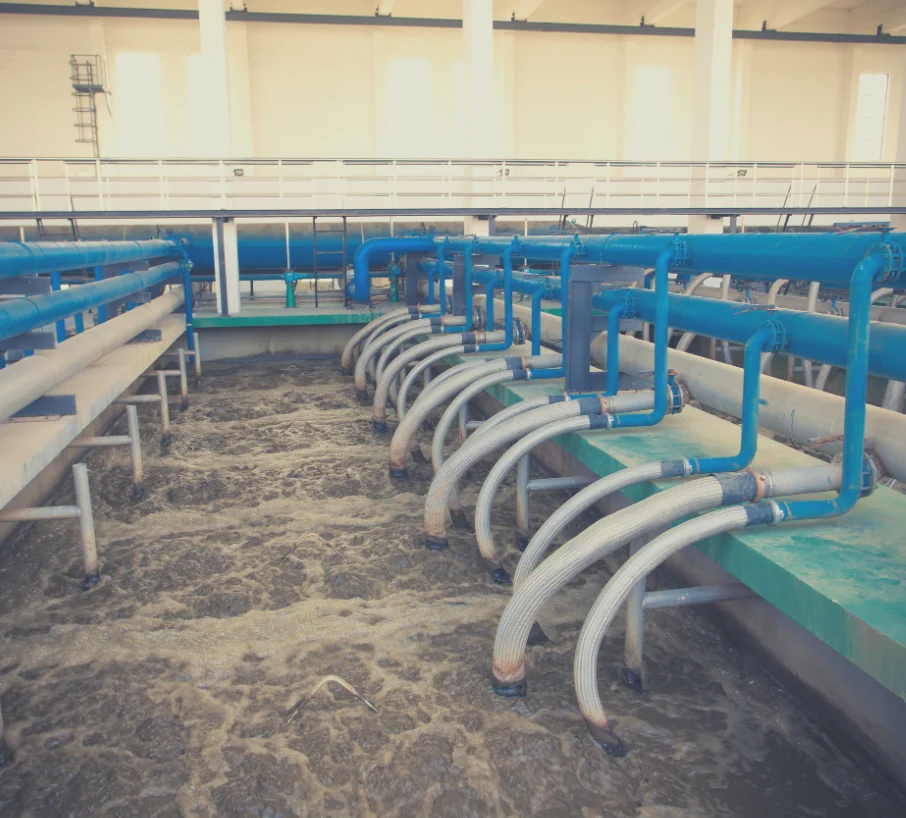 Innovative wastewater treatment for potato processing

In addition to mechanical pretreatment, anaerobic conversion of the wastewater to generate biogas as well as aerobic wastewater treatment and nitrification are possible. Our wastewater treatment plants offer process stability with seasonally changing loads. At the same time, rest periods can be coped with without any problems. Full performance is achieved within a few days after restarting. Thanks to the modular design, your existing system can be expanded or optimized. So we offer one environmentally friendly, economical and flexible solution.
Energy potential of wastewater
The energetic potential can be determined through the stoichiometry; 1 kg of starch causes 1.23 kg of COD. 1 kg of COD corresponds to 0.35 Nm³ methane or 3.5 kWh. The contaminated water can have a load of 2 – 6 kg COD per m³ wastewater. Thus there is a Energy potential from 7–21 kWh per m³ wastewater. This potential can be used in the companies.
Find out more about your savings potential and our reference , the Pahmeye r potato factory, in our reference report: